The increasingly adverse weather conditions include floods and droughts, hot and cold temperature extremes, and the recent highest recorded wind speed in England on the Isle of Wight during Storm Eunice. People and property were swept away, while collapsed bridges and other infrastructure could take years to repair or rebuild. Floodwater that ruined business balance sheets also destroyed some dreams.  A provisional cost of the havoc caused by Eunice was calculated by the Association of British Insurers (ABI) to be around £360 million.
The built environment accounts for nearly a quarter of total global greenhouse gas emissions. Climate disaster cannot be averted without transformational action across the sector. Many leading property developers and owners, including some of our leading clients, are taking positive steps towards lower carbon emissions and an ultimate net zero target. Though what is being built, and how it is built to cope with the increased weather extremes, surely needs to be addressed right now.
Wind allowances
Unlike the ripped up PTFE coated glass fibre fabric roof of the O2 Arena, which was beyond its 20 year guarantee, the roofs at our two recent fire-damage remediation projects for Lewisham Homes, at Lewisham Road and Lingards Road, stayed intact.
However, the strong winds and the likelihood of more to come have given us cause to consider the applicable building practices. One in four courses of roof tiles require nailing down, more on buildings that are under flightpaths and subject to possible vortex damage.
How long will it be until the minimum requirement is changed? Scores of new-build homes on a new build estate in Ashford, Kent, suffered extensive roof damage when Storm Eunice blew through. It used to be accepted that the western part of the country would generally suffer the strongest winds, that's no longer true. However, the response from the housebuilders involved has been inconsistent. One developer agreed to fix the damaged roofs on the homes it had built, whereas another said that extreme wind conditions are outside the scope of its warranty, and the residents will have to pay for repairs.
Water management
A positive and popular development in the London Borough of Lewisham, where we regularly carry out work for Lewisham Homes, is the mile long open space at Ladywell Fields. The very pleasant landscaped park area is ideal for relaxing, letting the kids play, and spotting fish in the small, meandering River Ravensbourne. It is also an integral part of Lewisham borough's flood defences, designed to cope with excess flood water when necessary, as set out in Lewisham Council's flood risk assessment report.
A recent housing development in the adjacent borough of Royal Greenwich did not prove to have allowed so well for local water. Residents have been forced by damp and water intrusion to leave two of the first homes completed in 2019 by a Greenwich Council-backed housing company. Other nearby residents already living in the area had previously warned that the ground was often wet. The site was previously occupied by a social club, not housing. It is close to the buried Lower Kid Brook river, which rises close to Eltham Common and flows through to Sutcliffe Park. There are 27 more rental homes in the same development, and a further 80 being built close by.
A major scheme in Paris is re-opening up a river that flows in to the city from the south. Time magazine reported that re-opening the Bièvre river will improve the city's capacity to cope with flood water, and provide improved quality space as a social amenity.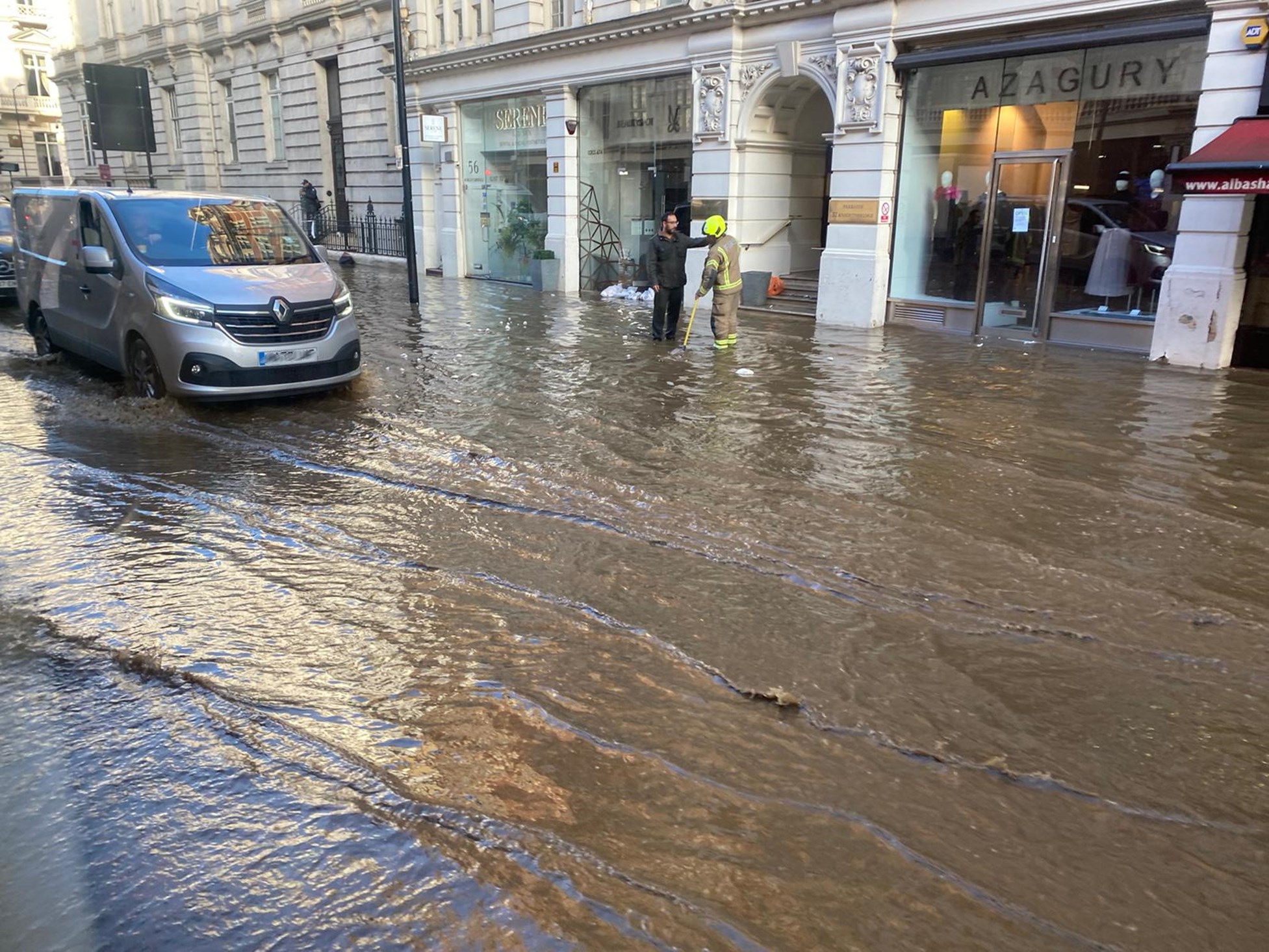 Bodies of water help to cool the air around heat retaining concrete, brick and stone urban landscapes, so the re-opening will also help make parts of Paris more comfortable in the summer months.
Similar benefits will be enjoyed by the re-opening of parts of the River Medlock in Manchester.
Snow
Although the calendar now says we are now in Spring, snow and icy conditions have been sweeping across the country.  As we reach to turn up the thermostats, it's worth a reminder of a simple visual inspection we can do while the snow is with us. Take a look at the roofs in any area, and the ones with the better thermal insulation will keep their snow longer. The roofs which lose their snow first are the ones that most need some work to improve their insulation to cut fuel bills and carbon emissions.
Technology is available to make more precise inspections with affordable thermal imaging cameras that will identify areas of most heat loss from any part of a building. There is a choice of using either stand-alone infra-red camera equipment, or plugging an infra-red image accessory in to your smartphone.
Learning to cope
Our clients include multi-let residential, retail and office space property owners and managers. Here are some basic tips for them to implement or pass on to their tenants, and they are relevant to all householders and business owners.
Check roofs to identify weak points in need of repair. A smartphone on a selfie-stick might help for difficult-to-reach parts.
Ensure guttering is clear and firmly in place. Blocked, damaged or missing guttering can lead to excessive rainwater running down exterior walls.
Don't leave water massing against brick walls.
If floodwater has come up through drains, it is filthy and clearing up will require disinfectant. Do your drains require rodding to clear any blockages?
Are fencing, garden furniture and wheelie bins secure? In addition to causing you your own damage, they could damage other people and their property?
If you can, remove snow and ice in the morning. If you have time in the morning to just remove only a top layer of snow this is still worth doing. It will allow any daytime sun to melt the ice underneath it. Covering the path or pavement with salt before nightfall will stop it refreezing.
Given that weather extremes are going to be more frequent, is it time to review your insurance to check you are adequately covered against increasingly possible events? Disparities in matters of local authority water management, housebuilder warranties and insurance policies mean it pays for everyone to check the small print.
There will be elements of future projects we work on where we may recommend more than the generally accepted minimum requirements. Added work and materials will add to client costs, and they will decide to agree, or not. But we will always explore the options.
For more frequent news and updates from Murray Birrell Chartered Surveyors you can follow us on LinkedIn and Twitter. To register for our Newsletter, please send an email to mb@murraybirrell.co.uk.
Written by Clive Reffell.