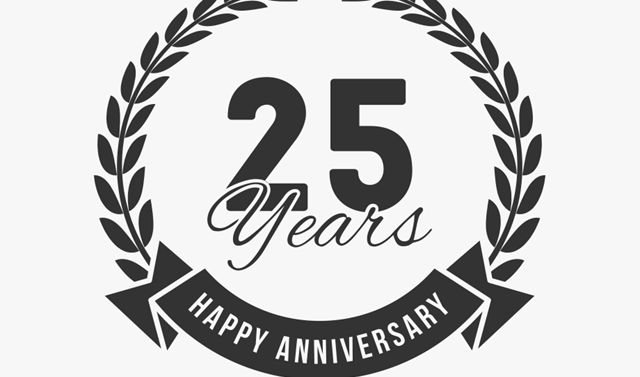 Silver Anniversary: Congratulations to Practice Administrator Cathy Toogood – 25 years with Murray Birrell!
Over 25 years Cathy has seen Murray Birrell grow into the successful diverse firm that it has become, and assisted in the evolution from what now seem very archaic work practices into the digital age. 
Initially combining her job with parenthood, Cathy now works full time as the Practice Administrator and oversees multiple aspects of the running of the business.
Cathy says: "25 years ago I emerged from the rather demanding world of having twins and tentatively dipped my toe back into the working world. Keith and Stuart, themselves raising young families, very kindly turned a blind eye to my initial 'baby brain' and from then on, as they say, the rest is history. Of course there have been ups and downs, but it would be very difficult to find two better guys to have worked with. Sharing the same work ethic and personal values, in a blink of an eye we seem to have reached this milestone happily together and are still excited about the future for the company."
To mark the day, the Directors presented Cathy with a newspaper from the actual date in September 1994 that she started.
Cathy is an invaluable member of the Murray Birrell team and continues to help the business thrive. Thank you, Cathy!